Increase Revenue with Financial Reporting Tools
March 26, 2021
Global Data 365 is composed of highly skilled professionals who specialize in streamlining the data and automate the reporting process through the utilization of various business intelligence tools.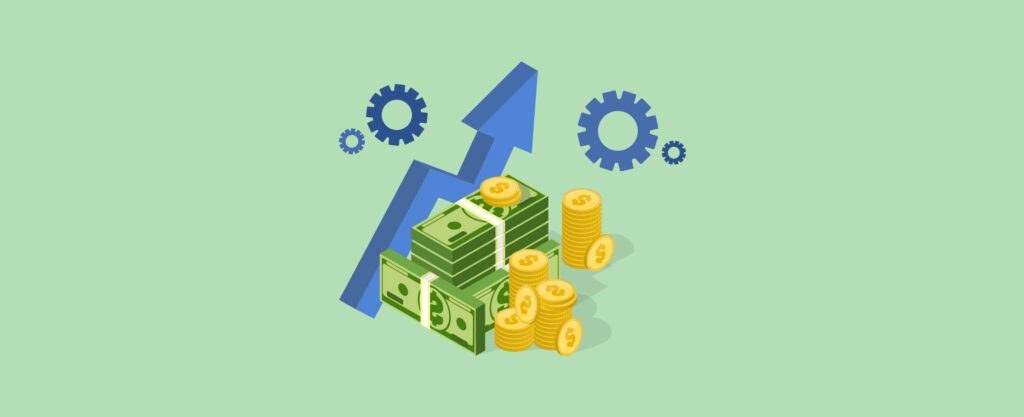 Profitable companies, on the whole, recognize that technology can be a strong competitive game-changer. Technology is widely thought of as a crucial enabler of performance. It is, but software technology also provides new revenue streams. Reporting technologies is an underrated key to unlocking value as businesses aim to maximize sales, expand their customer base, and retain customer loyalty.
Listed below are the five main strategies for increasing profit in 2021 using your ERP system and comprehensive financial reporting tools.
There is a gap between different silos within a company in far too many cases. For example, between sales and finance or between sales and supply chain management. When information isn't passed back and forth effectively, revenue opportunities are often lost. Think about what happens when a user attempts to order an item that is no longer available. Sales should, in principle, have good visibility into planned delivery dates and be able to position orders on an available-to-promise (ATP) level without compromising customer satisfaction. This fits well if the ATP numbers are reliably correct, but if they aren't, it can lead to missed delivery dates, cancelled orders, and disappointed customers.
If a business is mindful of the problem, sales can be notified and consumers can be directed to alternative products. Direct replacement object feature is available in many modern ERP systems. D365 Finance & Supply Chain Management (Microsoft Dynamics 365 Finance & Supply Chain Management) is a Microsoft Dynamics 365 Finance & it is referred to as an alternate item (F&SCM), but the effect is the same. However, without good insight into ATP accuracy and missed delivery dates, management can be unaware that a problem exists.
What percentage of delivery dates are missed due to incorrect ATP numbers, and what is the root cause? Off-the-shelf ERP reports are unlikely to provide you with enough detail to determine if this is happening, why it is taking place, and whether it needs to be addressed. Both the sales and finance divisions have good insight into the program's success by closely tracking it with custom reports.
Customer Demands Compliance
Customers usually also create vendor specifications to simplify the management of incoming inventory. Electronic Data Interchange (EDI) is the default for obtaining the sales order and delivering advanced shipping notices (ASNs) to customers used by big-box retailers. Larger consumers also enforce barcoding conditions. Although those are well-known examples, large companies are increasingly requiring suppliers to adhere to other requirements as well. Walmart declared its plan to reduce CO2 emissions in 2017. Project Gigaton, as the program is called, aims to reduce the company's carbon footprint across the supply chain. In other words, Walmart will demand that its suppliers keep track of the carbon footprint of the goods they sell to the company.
Only a few ERP vendors have built processes into their software to monitor this type of data. It is starting to happen in the biggest, most costly programs, but for most organisations, the problem can be solved with a blend of custom user-defined fields and versatile reporting tools. Whatever potential requirements can entail, reporting tools may help companies remain in compliance.
Interact Live
with
Dashboards
Increase efficiency and deliver success now with Microsoft Power BI. Enjoy a 20% discount on all Power BI services.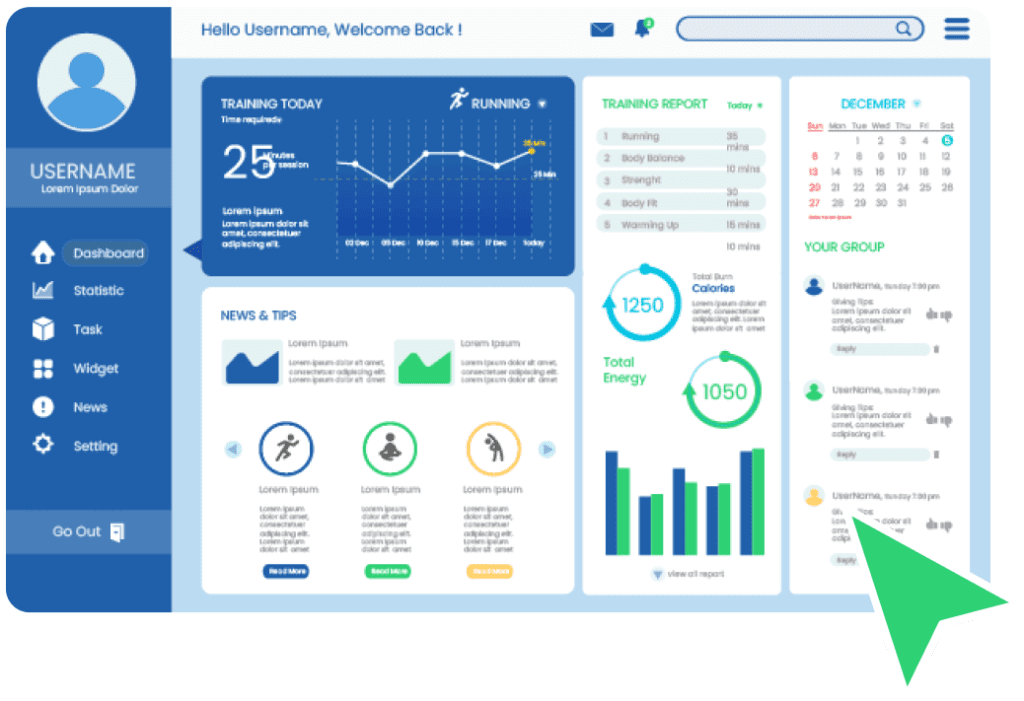 Interact Live
with
Dashboards
Increase efficiency and deliver success now with Microsoft Power BI. Enjoy a 20% discount on all Power BI services.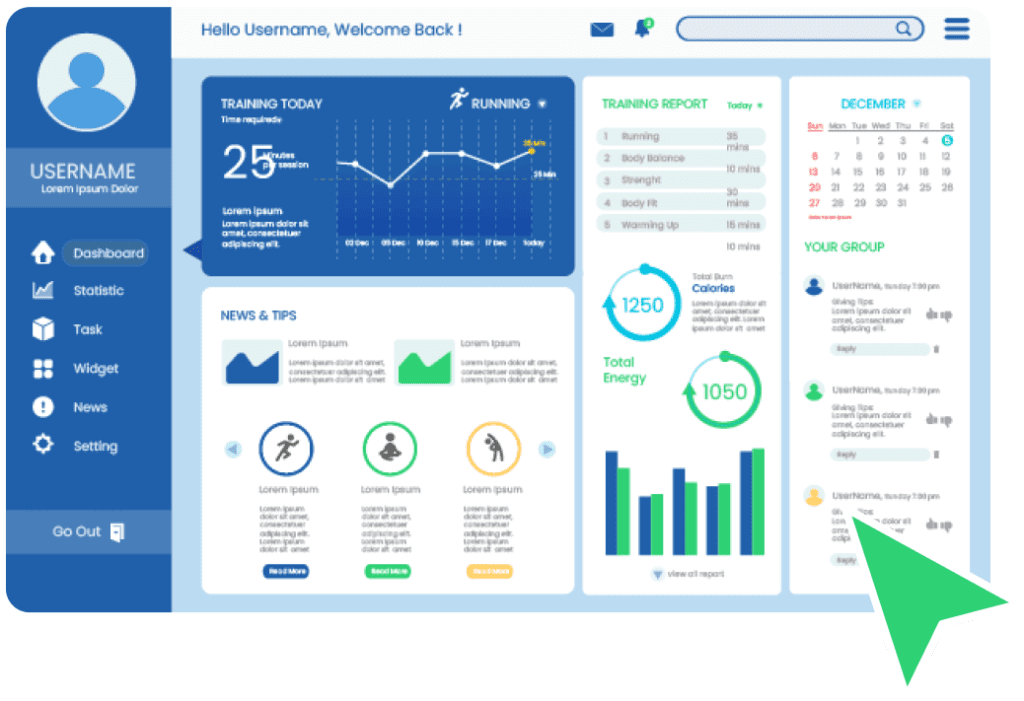 Understanding Customer Demands
From the day of the outbreak of the COVID-19 pandemic, most firms ramped up their efforts to boost customer loyalty, with a particular emphasis on their biggest and most profitable customers. Smart companies searched for ways to diversify sales and preserve consumer loyalty as a wave of shutdowns and rapid swings in demand swept the economy. Understanding who the most valued clients are is the first step in attending to them.
Basic ERP reports aren't designed to include that degree of complexity and depth. The data is available, but it may be distributed around your organization. When many software systems are involved, it's difficult to get a comprehensive picture of the situation. Nonetheless, having that exposure is important for customer-focused companies. It's possible thanks to reliable reporting tools. In addition, having easy access to consumer data opens up new possibilities.
The situation has drastically changed in the global marketplace. Although determining the effectiveness of media ads and direct mail remains difficult, digital marketing has revolutionized the business world with possibilities for targeting customers with highly targeted messages and assessing the effectiveness of such promotions quickly.
To provide a basis for digital marketing automation, a new generation of CRM software has emerged. Despite this, many businesses also regard ERP and CRM as separate roles. As a response, there are untapped opportunities to recognize buying habits and common desires among subsets of consumers and create revenue-generating marketing strategies to meet their needs. The correct reporting tools can act as a catalyst for data to be aligned through multiple silos within an enterprise.
With the arrival of COVID-19, online shopping has exploded. Many forward-thinking businesses were already trying to strengthen their e-Commerce capabilities before the pandemic. The coronavirus, on the other hand, was a call to action for anyone with a small online presence. Many ERP vendors have taken the finest integration approach to e-Commerce, allowing consumers to choose from among a variety of online sale platforms.
This allows sellers more versatility and, in certain cases, provides new business possibilities (via Amazon or eBay, for example), but that also makes it more difficult to get a clear picture of product revenue across platforms. When businesses use the automated reporting tools offered by each e-commerce platform provider, they get a much distorted vision of their online business. Business executives will obtain consistent visibility into all of their sales operations, through all sales channels, including e-commerce, by putting data together under one platform and then validating it so that it offers an apples-to-apples comparison.
Efficient reporting tools ensure that important performance metrics are accessible across the entire enterprise. It is more important than ever for business leaders to have a real-time understanding of what is going on. Management needs to know whether the supply chain isn't running smoothly, whether backorders are piling up, or whether consumer quotes aren't converting into purchase orders.
Simple ERP and CRM report also provide routine preliminary data, but they fall short when it comes to calculating the distinctive numbers and features that are specific to each sector. The ability to run ad hoc queries, asking questions specific to your company, and receiving answers that represent reliable, up-to-date data from your ERP, CRM, and other systems is critical to running a successful business in today's fast-paced world.
Reporting takes up a lot of time for most organisations because it requires time-consuming manual procedures such as copying and pasting data from exported CSV files or device reports or manually inserting data into Excel spreadsheets. These types of processes often create errors, resulting in a lack of trust in the data being recorded. Business leaders often share dissatisfaction with their software systems' inability to provide clear information on time. If an organisation has straightforward, reliable, and timely information based on real-time data, everybody in the organization will function on the same collection of facts. As a result, the management team will be able to spend less time discussing numbers and more time-solving issues and improving business outcomes.
Global Data 365 connects to over 140 different ERP systems to provide financial and operational reporting resources. For nearly three years, we have been assisting business leaders in obtaining the data they need effectively, reliably, and efficiently to improve financial knowledge and increase sales. Contact us today for a live demo if your company wants to boost sales in the coming year.
Get 30 days free upgrade to Jet Reports.