How To Automate Reporting From Dynamics GP?
March 26, 2021
Global Data 365 is composed of highly skilled professionals who specialize in streamlining the data and automate the reporting process through the utilization of various business intelligence tools.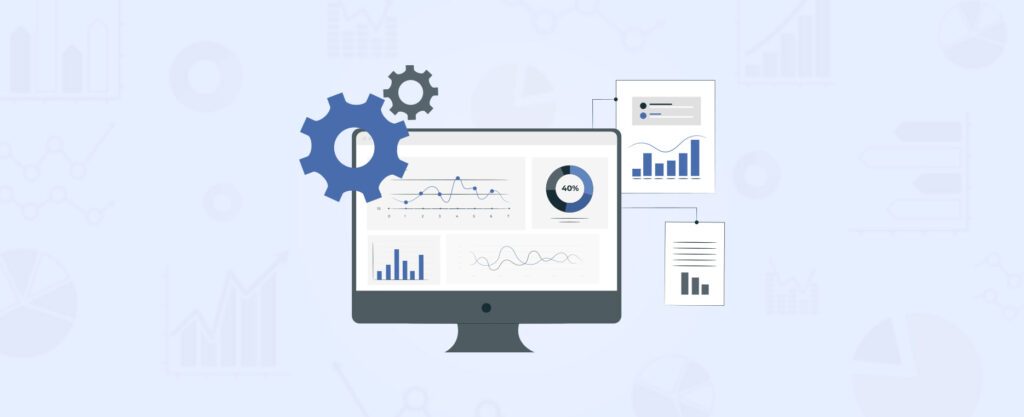 If you do not fully understand the complex underlying data structure of over 1300+ tables and 22500+ fields, then Dynamics GP Reporting can prove to be a problem. Recently, Microsoft Dynamics ERP software has evolved to Dynamics 365 Business Central cloud, and it brings versatility and easy access for small businesses throughout the world. Reporting challenges are bound to arise due to the complex nature of the data structure field. All ERP solutions are made of back-ends that are hard to operate for anyone who is not a specialized expert or administrator.
ERP solutions, like Dynamics GP, are designed to optimize business processes and data storage. Its main focus is on storing data, not extracting it. Microsoft Dynamics GP has advanced and evolved in the ways users receive their reports. Management Reporter has advanced to the new setting providing an Excel-integrated tool known as Jet Basics; Smart List has for a long time provided the export-to-spreadsheet option, and Power BI is coming out as a great tool for data visualization. Similar to other Microsoft Dynamics solutions, Dynamics GP is evolving when it comes to providing built-in and extra tools for users to get data visualization.
According to the feedback received from thousands of users from across the globe, users complain about the reporting and analytics in Dynamics GP, as it fails to meet functional reporting requirements outside of financial reporting. The reason behind this could be the complex GP data structure or the unavailability of specialized experts. In any way, depending on these tools is costing users their time and money. Companies are forced to recruit Dynamics GP experts because of the lack of access to one organized, instant visualization of the data.
If you face limitations in your financial systems while regularly using Dynamics GP to optimise processes, then the main challenges that you may be facing in operational reporting are:
Challenges in reporting from Dynamics GP
The four main challenges faced by businesses in reporting from Dynamics GP are:
– SSRS Programming:
Programming in SSRS is costly and slow due to a large amount of data, intricate linking tools, and the programming skill needed to form a report.
– Managing Unorganized Data in Excel:
In a company, every person has their own spreadsheets, which can result in unreliable data and security risks. As every department has different approach in completing its operations.
– Power BI Views:
Power BI can be difficult to navigate for someone who is not a technical expert due to the compilation of data that results in a single view and the rewriting needed to change the views.
– Constructing OLAP Data Cubes:
Constructing OLAP data cubes can be hard and time-consuming as it requires a specialized expert who is familiar with both SSAS data cubes and Dynamics GP.
Keeping these challenges in mind, Global Data 365 has a solution to overcome your Dynamics GP users' time, money, and effort, all the while creating better reports. It begins with Jet Analytics, the fundamental Dynamics GP data solution.
Get Free License
for 30 Days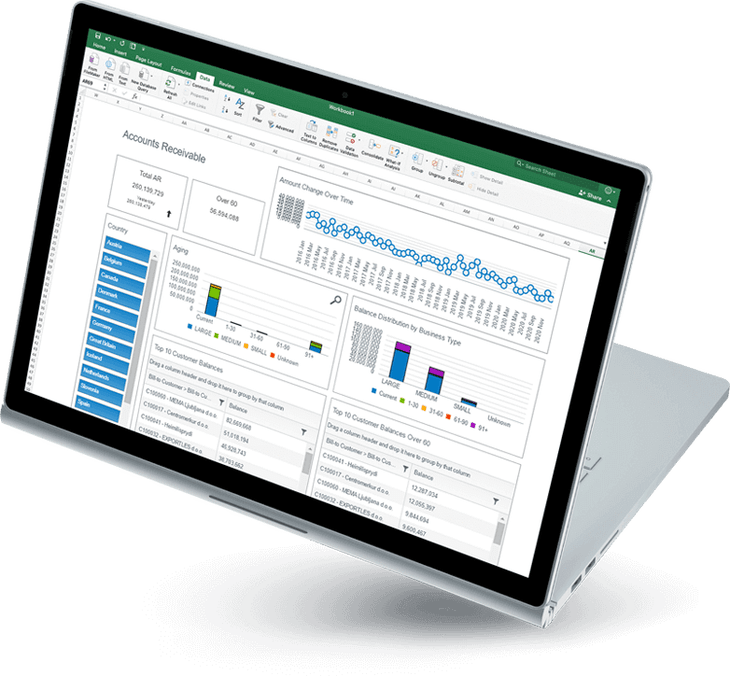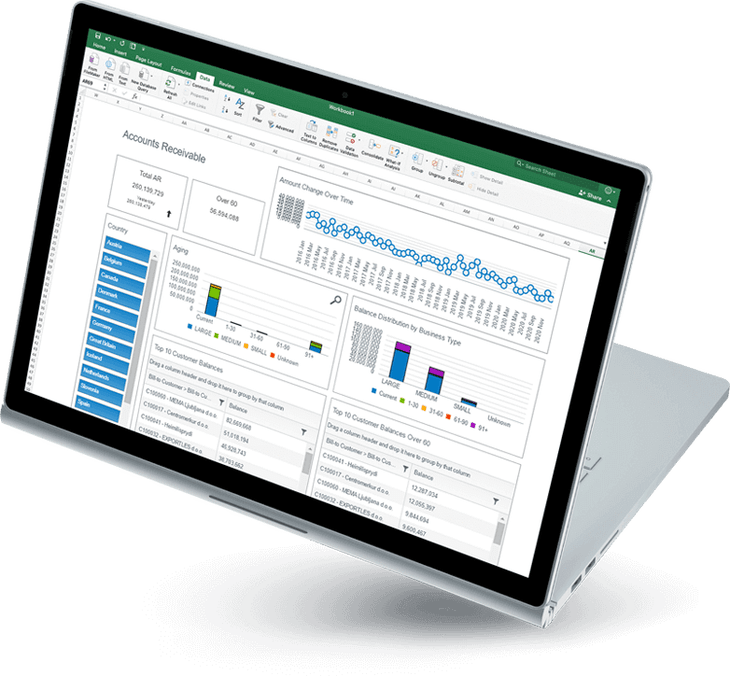 Get Free License
for 30 Days
How Global Data 365 helps with Reporting in Dynamics GP?
Global Data 365 provides better services and implementation to address the obstacles using dynamics that lead your business to success. Without the need for developers and costly experts, Jet Analytics is a complete business intelligence solution designed to obtain quick, customizable reports and dashboards in Excel. And it is possible to do it yourself. Jet Analytics puts all the Dynamics GP data into one and organized it in one location using a pre-built data warehouse, OLAP data cubes, and dashboards.
If it is paired with a user-based front-end reporting tool, it makes it possible for users to view, assemble, and prepare the data, so you can benefit from the robust data visualization tools of Power BI and be more effective with operational reporting and analysis. The Jet Data Manager is used as a back-end tool by Jet Analytics to configure turnkey data warehouses and OLAP cubes to assist you monitor and organize your Dynamics GP data.
Jet Analytics provides users to use Excel for all your reporting requirements with one operating location for your reporting, but it offers one source and data management system to handle the delivery, security, business measures, calculations, and run-time of such reports. So, do not let your existing obstacles in operational reporting keep you from receiving immediate insight into your data. Companies can now improve the visibility of real-time data to help Dynamics GP users turn efficient and enjoy Jet Analytics full capabilities.
We, at Global Data 365, offers free one month license of Jet Analytics for you to test it with your Dynamics GP database and see the value it brings into your reporting process. Contact Us to order your trial license now.
Get 30 days free upgrade to Jet Reports.