The Future of AI in the Business World
March 26, 2021
Global Data 365 is composed of highly skilled professionals who specialize in streamlining the data and automate the reporting process through the utilization of various business intelligence tools.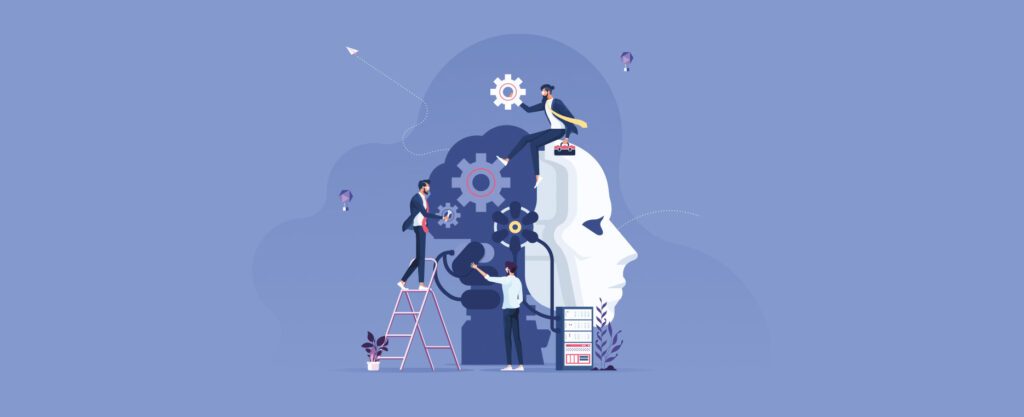 When it comes to the implementation of Artificial Intelligence (AI) in an enterprise, the world is at a crossroads. Although the technology that allows computers to mimic human thinking has advanced steadily over the last half-century, the cost-effectiveness of deployment, convenient access to cloud computing, and realistic business use cases are all positioned to help AI make a major impact in the business world in the coming years.
With the future use cases for AI in the industry on the way, and also the capital investments and speed of progress currently powering AI, one thing is for sure: To realize the benefits flowing to the business world, you'll have to get your framework in place relatively soon. But how are you going to do it? Business intelligence (BI) tools can help with this. Businesses can plan for the future while still taking full advantage today by laying the groundwork with this readily available, open, and inexpensive software. Businesses are starting to question if it makes sense to move through an expensive deployment that won't produce meaningful results for two or three years after having unrealistic expectations for AI, which have yet to emerge. Instead, they should concentrate on implementing BI today to get some quick results, then layering AI on top of existing BI data to extract new insights and generate greater value as the technology advances.
So, how can BI apps assist in preparing the company for AI, and what potential use cases can be derived from the combination of AI and BI?
What can BI Software Do for You?
Whichever side of the Artificial Intelligence and Business Intelligence discussion you are on, one aspect is certain: you'll need data to support both. There is no intelligence in AI or BI without data to operate on. There will be nothing to analyse or to which a learning algorithm can be applied. When it comes to intelligence solutions, data is the cornerstone that must be laid.
Data has never been more accessible in today's business world due to the wider acceptance of cloud computing and the Internet of Things. However, the massive amounts of data produced every day are posing a new challenge for businesses: What knowledge is crucial? What are the best practices for tagging, sorting, grouping, and analysing data? What concerns are answered by disparate data points? How can data collection through various touch points, from retail to supply chain to a factory, be seamlessly implemented?
This is where data warehousing comes in. Data warehouses are a way of optimizing data obtained from various touch points, like point-of-sale, CRM, inventory, and warehouse management systems), structuring it to obtain needed insights, and running research. Enterprise companies cannot thrive without efficient data warehousing; data silos consume capital and resources quickly, and any company still attempting to piece together "business intelligence" from numerous reports and fragmented data will quickly fall behind those with centralized data and reporting. The integrated data warehouse, on the other hand, isn't just a set of relational databases thrown together; it's based on modern data storage systems like Online Analytical Processing (or OLAP) cubes.
Cubes are multi-dimensional data sets designed for analytical processing applications like AI or BI. Cubes are superior to tables in that they can connect and sort data across several dimensions, enabling non-technical users to access a wider wide range of role-specific and highly contextual data points to discover new insights and make real-time adjustments to strategies and decisions. Most non-technical sales agents and buying associates will struggle to link several tables along with a standard report, but with Business Intelligence cubes, all they have to do is drag and drop the metrics and dimensions that apply to their own customized dashboard.
So, how do you get the data? SQL is a language for manipulating and extracting data from cubes. SQL was created as a common language for interacting with databases, irrespective of the type of database being used, and is ultimately the tool for extracting, retrieving, deleting, modifying, and handling data in a table.
Other Methods to Address Data Demands
Aside from data warehousing and OLAP cubes that provide the technological base, there are a few other components that can assist enterprise businesses in meeting their data needs:
Interact Live
with
Dashboards
Increase efficiency and deliver success now with Microsoft Power BI. Enjoy a 20% discount on all Power BI services.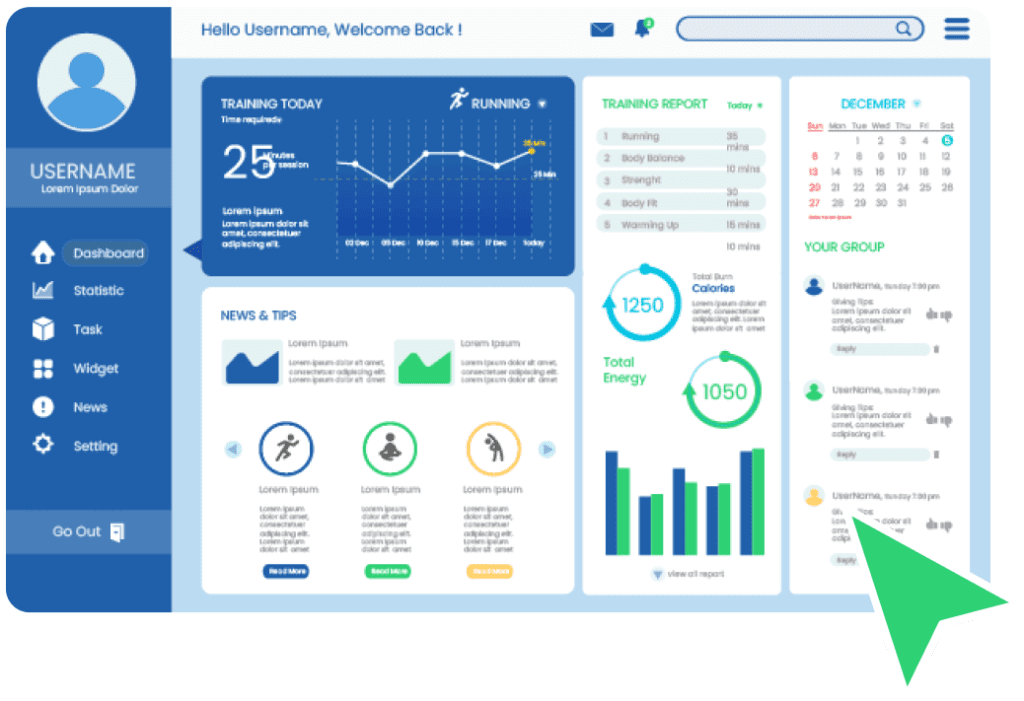 Interact Live
with
Dashboards
Increase efficiency and deliver success now with Microsoft Power BI. Enjoy a 20% discount on all Power BI services.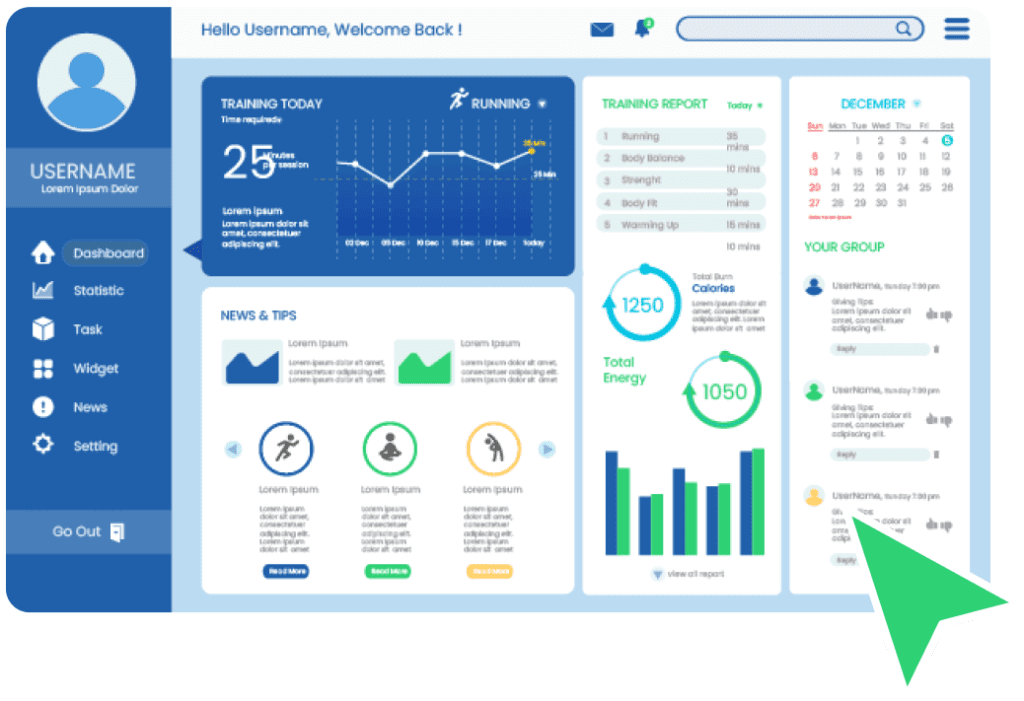 Data modelling is a technique for sorting out individual data sources within an organization and deciding how they should communicate to obtain the most useful business insights. Data Modelling can be done at the conceptual (high-level, linked to business objectives), logical (mapping to each business function), and physical (how the actual measurements, metrics, and structures are related inside a data cube).
The ability to capture, structure and store data is essential, but the ability to analyse and report on it is the ultimate objective. End users can find the valuable insights they need with little technological expertise due to business intelligence solutions that provide easy, open analytics and reporting functions. It also facilitates business processes in avoiding unnecessary data bottlenecks by providing them with immediate access to the data they need.
Data Visualization and Dashboards
Business intelligence relies heavily on analytics and reports, but you are not alone if you have ever spent hours sifting through a table of values trying to find out what the data means. Important insights are presented in vivid graphical representations that are much easier for the user to understand using data visualization tools. According to Aberdeen Group research, businesses that use data visualization software are 28 percent more likely to find accurate information than those that depend entirely on controlled reporting; the same research also found that 48 percent of business intelligence users at companies with visual data exploration will find the information they need without the assistance of IT personnel. Dashboards can quickly compile visualizations and reports into customized displays for each end-user or business activities, by providing individuals with immediate access to KPIs that help drive improved business results from the ground up.
Protection, usability, and efficiency are three major benefits that business intelligence solutions help to drive, as well as three key indicators of enterprise business performance. Protection, usability, and efficiency are three major benefits that business intelligence solutions help to drive, as well as three key indicators of enterprise business success.
Soon, AI algorithms will be expected to be efficiently implemented in your current data stores, providing you with even more insight. AI applications in line with business should fall into three categories:
The most common use of AI in the business right now is to automate systems and business processes. Although previous iterations of automation focused on sharing data between systems, AI can take this skill to the next level by interacting with data as if it were a person, either inputting or consuming as required. AI robots are now capable of analysing legal contracts and extracting specific clauses, updating customer records through several networks, and automating customer outreach in response to changing circumstances. Businesses will be able to automate even more processes as these algorithms become smarter.
Cognitive insight is the ability to derive meaning and distinguish patterns from large amounts of data using AI algorithms. Although BI software and data stores will certainly include the "diet" for cognitive insight algorithms, as they learn, they will be ready to access those learnings to larger data sets, respond to new data in real-time, and recognize possible data matches across multiple platforms.
The human-interfacing aspect of AI is referred to as cognitive interaction. Consider chat-bots, knowledge bases, and product recommendation engines, among other things. Externally (for customers) or internally (for employees), cognitive engagement technologies can be used to simplify the connection between users and systems. Since companies are still wary of the relatively new technologies, most existing applications concentrate mainly on internal engagement. However, as AI growth and implementations progress, objections are likely to fade away as companies discover new ways to use existing data to drive practical automated interactions with humans all over the world.
In the future, artificial intelligence will eventually start to live up to its potential. We have been reading a lot about the excitement in the business world. Computers can assist in ushering in a new age. For cutting-edge businesses, a new age of growth and profitability awaits, but only if you have already laid the groundwork, which begins with business intelligence.
At Global Data 365, we understand that business intelligence and data management are essential components of every enterprise artificial intelligence strategy. To get the most out of artificial intelligence, you need to start with good reporting and analytics. So make sure you are laying the groundwork for your company's future success today!