Why Is Good Data Management Essential For Data Analytics?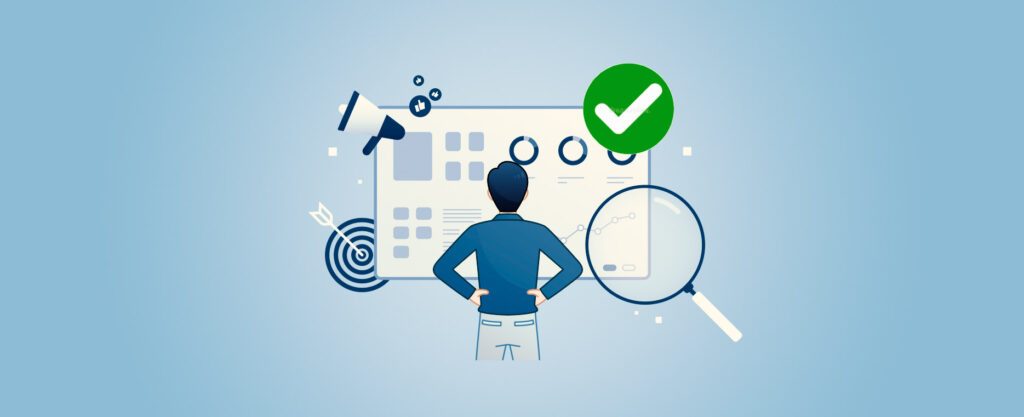 Today, Businesses have more data at their disposal than ever before. Over time, businesses that can efficiently use data as a strategic advantage can eventually achieve a competitive edge and outperform their rivals. Business administrators, on the other hand, must add order to the chaotic world of various data sources and data models to do this. Data management is the general term for this method. Data management is becoming an essential component in successful business management as the amount of available data grows.
On the other hand, a lack of effective data protection can lead to incompatible or unreliable data sources, as well as data quality issues. These challenges can hinder an organization's ability to derive value from data-driven insights, recognize patterns, and spot problems before they become major issues. Worse, bad data management can lead to managers making decisions based on incorrect assumptions.
Availability of Data
The emergence of systems, such as ERP, CRM, e-commerce, or specialized industry-specific applications, is causing such problems. When you add web analytics, digital marketing automation, and social media to the mix, the data volume skyrockets. When you add in external data from vendors and service providers, it becomes unmanageable.
Many businesses understand the importance of using externally sourced third-party data to supplement and extend the context of knowledge they already have. However, it's difficult to imagine taking that step without first having a grasp on the organization's current data. Bringing all of this uncertainty under control is a key first step in implementing a strategic data analytics program. That is a two-step method from a high-level perspective. To begin, you must collect all of the data and store it in a centralized location. This includes filtering, transforming, and harmonizing data so that it blends to form a coherent whole.
Secondly, the data must be available to users around the enterprise so that you can put it to good use and add value to the company. In other words, you must implement processes that allow users within the organization to access the information easily, efficiently, and with enough versatility that they can evaluate and innovate without extensive IT training. To ensure efficiency, you must identify and implement these two aspects of data management individually. Flexibility and usability result from a pre-built data management process and interface; the quicker you assemble and clean up the data, the easier the data will start producing value for the business.
Multiple Systems
When a company runs several processes, data processing becomes a problem. As previously stated, this may include ERP, CRM, e-commerce, or any other software framework. It's also usual for many companies to use several systems to accomplish the same job. Different ERPs may be used by different divisions or corporate agencies operating under the same corporate name. This is especially true when it comes to mergers and acquisitions.
Many businesses would like to perform reports against historical data stored in a defunct database. Since migrating accurate transactional data to a new ERP system is not always feasible, many companies use a workaround or simply go without, leaving important legacy data out of their existing reporting systems. Multiple data models are invariably present when multiple software systems are involved. A clear report detailing all of the company's customers becomes a little more complex if one ERP system has different tables for clients and vendors, while the other merges them into a single table (using a single field to classify them as customers, vendors, or both). Before loading data into a centralized repository with a uniform approach of the customer, you'll need to extract and transform data from those two ERP systems. The process must include a type of translation in which data structures and semantic models are aligned.
Extracting, Transforming, and Loading Data
The term "ETL" refers to the method of processing, converting, and loading data into a central repository. ETL is one of the most important aspects of a data warehouse, and it's necessary for businesses who want to provide dependable, scalable, and reliable reporting. A data warehouse that embraces a complete view of data from across the enterprise, irrespective of which system it came from, is the end product of a very well ETL process.
This procedure often connects records that are spread through different systems. It is normal, for example, to designate master records with unique identifiers that aren't always consistent across two or more systems. The central repository must link those two documents and classify them as the same individual to create reports that provide a full image of that customer.
Challenges in Data Sources
Dynamic data can also present difficulties. Days and schedules, for example, may cause details on financial reports to be skewed. Since Easter occurs on a different date every year, some companies find it difficult to compare year to year. There are several examples of this. Currency conversions and equations are often constantly changing. Even minor inconsistencies can add up as hundreds or even thousands of transactions are processed each day. Good data management practices include a foundation for integrating this into the process, enabling data analytics to intelligently respond to those changes.
Manual error is also a cause of issues. This is particularly true when systems rely on manually entered data or data copied and pasted from other systems. Since ETL is an automated process, it helps to avoid a lot of human error from occurring in the first place. However, if a source system has experienced human error further upstream, the ETL process can provide an ability to evaluate for data quality issues and warn the required staff or even correct such errors on the fly. Although ETL tools should never be used in place of a solid information implementation, they can be a good place to start when it comes to data quality and standardization.
Self-Service Reporting and Data Visualization
The second important aspect of good data management is to make information readily available to users across the enterprise, providing them with resources that allow them to innovate and add value to the company. In fact, data visualization tools are becoming a strong tool for informing, aligning, and encouraging leaders across entire organizations. Data visualization tools are now simpler to deploy, maintain, and use than ever before.
Everything You Need To Know About BI Dashboard
Until recently, installing and maintaining a data warehouse facilitated a significant investment in highly specialized technical services as well as a reliable computing infrastructure capable of handling the necessary workloads. Legacy tools necessitated a thorough understanding of the source data as well as meticulous preparation ahead of time to decide how to use the resulting data. Modern data visualization tools are extremely efficient and adaptable, requiring far less advanced IT knowledge. Many of the tasks associated with designing dashboards, graphs, and other visualizations can now be performed by frontline users who communicate with the data daily.
Data Management with Jet Analytics
Both aspects of the data management process as described here, are provided by Jet Analytics from Global Data 365. For starters, it offers a robust framework for constructing a data warehouse as well as developing and managing the ETL method, bringing data from various fragmented systems under one roof for simple, relevant reporting and analysis. Along with that, Jet Analytics provides a robust reporting package that allows practically everyone in the company to create powerful visual dashboards, analyses, and ad hoc analysis.
Jet Analytics Data Warehouse as a Future-Proof Business Solution
To find out more about how Jet Analytics can help your company manage the complexity of multiple data sources, contact us.