When You Are Using Bad Data for Decision Making?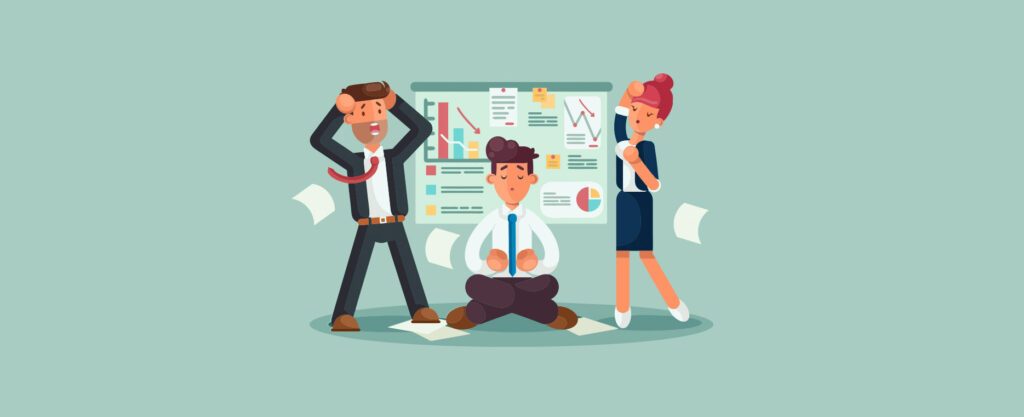 Every business wants to unravel the power of big data. But is your data ready for prime time? We live in a big data environment, which is primarily due to the widespread use of computers and technology in businesses. Are you making decisions by relying on bad data? It is difficult to answer that question because you are mostly unaware that you are using bad data until it is too late.
A study conducted by Gartner reports that nearly 40% of enterprise data is unreliable, incomplete, or inaccessible. Bad data quality costs an average of $15 million a year in the form of financial loss, lost opportunities, and high-risk decision-making. What is the explanation for this? Because poor analytics is a result of bad data.
In today's environment, the more data you gather, the better. However, with vast amounts of data from various sources covering several geographic areas, data has become increasingly complex. Although technology investment in managing business processes and collecting data has increased, it has greatly outpaced the time and money devoted to data management and governance.
So how can you be aware that the information you obtain and evaluate meets those criteria? To begin, you must first understand what qualifies as bad data.
Signs of Using Bad Data
The data that most executives are provided with almost once a month is used to make major decisions. When you have low confidence in the data you depend on, it impacts how you work. After working with several Microsoft Dynamics ERP clients who have struggled with bad data, we have compiled a list of signs that you are using bad data for everyday decision-making.
Information Silos
There are different types of reports that exist on the servers, local machines, and networks, resulting in information silos.
Incorrect Records and Manual Errors
Your financial team is forced to manually rummage through spreadsheet after spreadsheet, searching for inaccuracies and human mistakes because your month-end numbers don't add up. Businesses that are just getting started often ignore the value of inventory management, assuming that their production isn't high enough to justify it.
Limited Resources
The resources are stretched thin with the extra calculations and machine workarounds placed to try and interpret the data the system is generating.
Delay in Approvals
Since report and budget approvals are continually delayed, you're having trouble getting executive buy-in.
Fixing Bugs
You devote considerable time to fixing problems and putting out fires than you do analyse and improving your data.
If these signs appear familiar, you might be unknowingly relying on inaccurate data. To get true insights into your market, you need the right tools and processes in place to optimize the value of data and analytics in your company. Data is often inaccurate and unfinished, but with smart data management, efficient data governance, and centralized data storage, you can get a long way toward being a truly data-driven company.
Using Master Data Management (MDM) to Reduce the Risk of Bad Data
Since Microsoft Dynamics isn't designed to handle data, we suggest integrating Master Data Management (MDM) into your business intelligence and analytics solution strategy. MDM works by creating a clear, trustworthy view within an enterprise, organizing numerous data objects, and giving you total control over your data. It can be used to find the most up-to-date version of the reality in your data, ensure accuracy and transparency in data governance, and prepare data for analytics.
After you've developed your data governance and MDM strategy, you'll need to put it into action with centralized data storage that allows you to transfer and incorporate data from a variety of sources. You can produce reliable reports and dashboards that are consistent across the enterprise with a single view of your data, enabling you to make super smart and useful business decisions.
Have a clear idea about what needs to be done to enhance the accuracy of your data and prepare it for reliable analysis. Contact Us to learn more about the effective ways to simplify data management and the benefit that a data warehouse designed particularly for your Dynamics approach will add to your decision-making processes.